RED CANYON
BEZIENSWAARDIGHEDEN / HIGHLIGHTS


Bezienswaardigheden / tips Red Canyon 2021:

1)
Red Canyon
: Ongeveer 14 km ten zuidwesten van Panquitch (via route 89 en 12) ligt Red Canyon. Niet zo mooi als Bryce Canyon maar zeker de moeite waard. Ook hier vind je prachtige rode zandstenen hoodoos en kun je mooie wandelingen maken. Red Rock is ietsje rustiger dan Bryce Canyon maar hier hoor je het geluid van het verkeer veel beter. Het Visitor Center is geopend van eind mei tot begin september dagelijks van 09.00 tot 18.00, buiten het hoogseizoen is het open van vrijdag tot maandag. De trails zijn het hele jaar open.

2)
Pink Ledges trail
: Een mooie eerste impressie krijg je al tijdens de aangename wandeling van Pink Ledges, die je eventueel kunt uitbreiden met de
Birds Eye Trail
en de
Photo Trail
(4.8 km in totaal). Je loopt tussen rotspilaren, je klimt en je daalt. Ook tochtjes te paard of per fiets zijn mogelijk (verhuur bij het parkeerterrein voor het Paunsagaunt Western Wildlife Museum).

3) Beste reistijd: De beste maanden om Rock Canyon te bezoeken zijn april en mei, wanneer de gemiddelde temperaturen tussen de 17 en 22 graden liggen, of september en oktober, wanneer de temperaturen tussen de 22 en 27 graden liggen.

4) Kamperen: Kamperen is wie het eerst komt, het eerst maalt; er is geen reserveringssysteem. De camping kan tijdens de lente en herfst in de weekende vollopen, vooral als het mooi weer is of tijdens weekends gedurende de vakanties, dus het wordt aanbevolen om op een donderdag avond of vrijdagochtend aan te komen.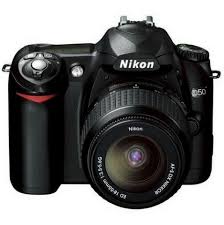 Highlights / tips Red Canyon 2021:

1)
Red Canyon
: About 9 miles southwest of Panquitch (via Routes 80 and 12) lies Red Canyon. Not as beautiful as Bryce Canyon but well worth it. Here you will also find beautiful red sandstone hoodoos and you can walk beautiful trails. Red Rock is a bit quieter than Bryce Canyon but there is more noise from the traffic at Route 12. The Visitor Center is open from the end of may to the beginning of September daily from 09.00 to 18.00, outside the high season it is open from Friday to Monday. The trails are open all year round.

2)
Pink Ledges Trail
: You will already get a nice first impression during the pleasant walk at Pink Ledges, which you can extend with the
Birds Eye Trail
and the
Photo Trail
(3 miles in total). You walk between rock pillars, you climb and you descend. Horse and bicycle rides are also possible (rental at the parking lot in front of the Paunsagaunt Western Wildlife Museum).

3) Best Travel Time: The best months to visit are April and May, when the average high temperatures are in the high 60s to mid-70s, or September and October, when temperatures are in the 70s to mid-80s.

4) Camping: Camping is first-come, first served; there is no reservation system. The campground can fill up on weekends in the spring and fall, especially if the weather is nice or on holiday weekends, so arriving on a Thursday evening or Friday morning is recommended.


Hierboven op de foto het Visitor Center van Red Canyon. Red Canyon is een gebied van wereldwijd geologisch belang.

Above on the picture Red Canyon Visitor Center. Red Canyon is an area of worldwide geologic interest.


Red Rock Canyon is een gebied van wereldwijd geologisch belang. Veel ervaren en amateurgeologen die Red Rock bezoeken, staan versteld van de rotsformaties, natuurlijke schoonheid en de levendige kleuren van de rotsen.
Red Rock Canyon is an area of worldwide geologic interest. Many experienced and amateur geologists alike who visit Red Rock are amazed by the rock formations, natural beauty, amd the vivid colors of the rocks.


Niet helemaal Bryce Canyon, maar bijna toch net zo mooi.

Not quite Bryce Canyon, but almost just as beautiful.


Dit
park
wordt doorkruist door route 12. Het park verrast zijn gemotoriseerde bezoekers op ongelooflijke rode rotswanden die door de erosie zijn geboetseerd. Zelfs als het regent, is de rode kleur nog oogverblindend.

This
park
is crossed by route 12. The park surprises its motorized visitors on incredible red rock walls sculpted by the erosion. Even when it rains, the red color is still dazzling.


Ponderosa-dennen omringen de rode zandstenen hoodoos die
red Canyon
in overvloed bevolken.

Ponderosa pines surround the red sandstone hoodoos populating
Red Canyon
in Abundance.
Red Canyon
maakt deel uit van het Dixie National Forest en ligt slechts 22 km buiten Bryce Canyon National Park.
Red Canyon
is a part of the Dixie National Forest and is located just 12 miles outside of Bryce Canyon National Park.
De beroemde hoodoos in het landschap (ook wel tentrotsen, sprookjesachtige schoorstenen en aardpiramides genoemd - of zoals de Fransen ze noemen, "dames met kapsels") kunnen worden verkend via veel verschillende paden door de kronkelende, woestijnwegen van de kloof.
The landscape's famous hoodoos (also called tent rocks, fairy chimneys, and earth pyramids – or as the French call them, "ladies with hairdos") can be explored by many different trails throughout the canyon's winding, desert roads.


De overvloed aan hoodoos in Zuid-Utah, gebeeldhouwd uit Claron-Kalksteen uit eeuwenlange water- en winderosie, is een populaire attractie voor toeristen over de hele wereld (zie
film
).
Sculpted from Claron limestone from ages of water and wind erosion, the abundance of hoodoos in Southern Utah are a popular attraction for tourists around the world (see
film
).



@MK