NIAGARA FALLS




BEZIENSWAARDIGHEDEN / HIGHLIGHTS




Bezienswaardigheden / tips in Niagara Falls 2020:

1) Table Rock: Als je voor het eerst naar de Niagara watervallen gaat loop je meestal eerst naar het gigantische balkon boven de watervallen Table Rock genaamd. Ieder jaar komen ongeveer 15 miljoen bezoekers om de watervallen te bekijken. Het is indrukwekkend, want je staat pal boven de Horseshoe Falls en vlak bij de plaats waar de waterval begint. De groene kleur ontstaat vanwege het grote watervolume dat zich in de diepte stort. Op Table Rock staat ook het Welcome Center waar je alle informatie kunt opvragen.

2) Maid of the Mist: Dit is een van de oudste toeristische attracties in Niagara en zonder meer de beste. Je krijgt echt waar voor je geld, het is sensationeel. De boot brengt zijn passagiers tot net aan de voet van de watervallen. Je krijgt een cape/regenjas om je te beschermen tegen het water. Als je een tour boekt met de maid of the mist zorg er wel voor dat al je persoonlijke bezittingen goed zijn afgedekt. Als je dit niet doet kun je achteraf je spullen weggooien, inclusief je paspoort. De openingstijden variëren per seizoen. Een ticket voor een volwassen kost 19,25 CAD.

3) Journey behind the Falls: Als je ook de achterkant van de watervallen wilt bekijken kun je deze tour boeken. Je krijgt een regen poncho die bij de tour is inbegrepen en vervolgens stap je in een lift naar de ingang van vochtige tunnels. Drie keer krijg je de watervallen te zien: twee keer vanaf beneden en een keer van een iets verdere afstand. Alleen al het besef dat je achter de watervallen bent is heel erg indrukwekkend. Deze tour is ook zeker de moeite waard. Een ticket voor een volwassen kost 21,95 CAD.

4) White Water Walk: Ook hier ga je met een lift naar beneden totdat je ter hoogte bent van de rivier. Je komt eerst bij een uitkijkplatform en daarna loop je over een houten brug waar je de stroomversnellingen kunt zien die tot een van de gevaarlijkste ter wereld behoren. Het is zo'n 300 m lopen en op verschillende plaatsen kun je tot vlak bij het wervelende water komen. Het water haalt snelheden van meer dan 35 km per uur en de golven worden drie tot vijf meter hoog. Ook voor deze attractie moet je betalen.

5) Skylon Tower: Deze toren vertoont gelijkenis met de CN Tower in Toronto, maar dan kleiner. Vanaf boven heb je een schitterend uitzicht op de watervallen en de omgeving. Je kunt hier ook heerlijk eten in het restaurant en je hebt een prachtig uitzicht. Reserveren is wel een aanrader want hier eten met zo een prachtig uitzicht is zeer gewild.

6) Whirlpool Area Car: Liefhebbers van luchtfoto's kunnen terecht bij Whirlpool Area Car. Deze antieke kabelbaan brengt je gedurende 10 minuten 76 m boven de draaikolk en de stroomversnellingen van de Niagara Rivier. Ticket per volwassen kost 16,50 CAD en het parkeren is gratis.

7) Whirlpool Jet Boat Tours: Dit is een onvergetelijke attractie. Een uur lang vaar je over de Niagara River tot bij de beruchte draaikolk (the Whirlpool) op een kilometer van de watervallen. Het hoogtepunt van de tocht is het varen door de stroomversnellingen van Devil's Hole. Je krijgt antislipsandalen en een reddingsvest. Het hoort erbij maar je zult kletsnat worden. Neem wel droge kleding mee zodat je na de tour je kan omkleden. Er zijn drie opstapmogelijkheden een in Niagara Falls, Niagara on the Lake en aan de Amerikaanse kant in Lewiston. De kaartjes zijn wel prijzig 72,95 CAD per persoon maar je krijgt er wel heel veel plezier en spektakel voor terug.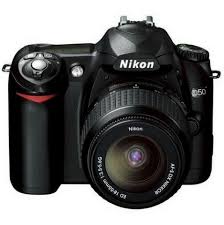 Highlights / tips in Niagara Falls 2020:

1) Table Rock: Normally, when you visit the Niagara Falls the first time people will usually go directly to the huge balcony over the falls that is called Table Rock. Every year, about 15 million visitors visit the falls. It's impressive because you stand directly above the Horseshoe Falls and near the place where the waterfall begins. The green color is produced because of the large volume of water that flows into the depth. At Table Rock you will find also the Welcome Center where you can get all the information you need.

2) Maid of the Mist: This is one of the oldest tourist attractions in Niagara and simply the best. You get great value for your money it is sensational. The boat takes passengers up just at the foot of the falls. You get a cape / raincoat to protect you from the water. If you book a tour with the maid of the mist just make sure that all your personal belongings are well covered. If you don't do this you can throw away your stuff afterwards, inclusive your passport. Opening times vary seasonally. A ticket for an adult costs 19.25 CAD.

3) Journey behind the Falls: If you want to see the backside of the falls you can book this tour. You get a rain poncho that is included in the tour and then step into a lift to the entrance of wet tunnels. Three times you get to see the falls from below twice and once from a little further away. Just knowing that you're behind the falls is very impressive. This tour is definitely worth it. A ticket for an adult costs 21.95 CAD.

4) White Water Walk: Here, you will also take an elevator that is going down until you reach the river. First, you arrive at a viewing platform and then walk over a wooden bridge where you can see the rapids which are among the most dangerous in the world. It is about 300 m away and in different places you can get close to the swirling water. The water reaches speeds of over 22 miles (35 km) per hour and the waves are three to five meters high. Also, for this attraction you have to pay a ticket.

5) Skylon Tower: The tower resembles the CN Tower in Toronto but is a bit smaller. From the top you have a magnificent view of the falls and the surrounding area. You can also enjoy the delicious food in the restaurant and have a great view. Booking is recommended because eating here with such a beautiful view is highly sought.

6) Whirlpool Area Car: Fans of aerial photos can buy a ticket for the Whirlpool Area Car. This antique cable car takes you for 10 minutes 76 m high above the whirlpool and the rapids of the Niagara River. Per adult the ticket costs 16.50 CAD and parking is free.

7) Whirlpool Jet Boat Tours: This is an unforgettable attraction. An hour long you sail across the Niagara River to the infamous Whirlpool one kilometer (0,6 mile) from the falls. The highlight of the tour is sailing through the rapids of Devil's Hole. You get non-slip sandals and a life jacket. It is part of it but you will be soaked. Take dry clothes with you so you can change clothes after the tour. There are three possibilities to board, in Niagara Falls, Niagara on the Lake and on the American side in Lewiston. The tickets are quite pricey 72.95 CAD per person but you do get a lot of fun and spectacle in return.


De Niagara watervallen behoren tot de grootste en bekendste watervallen ter wereld. De waterval bestaat uit drie delen: de Horseshoe Falls, de American Falls en de Bridal Veil Falls.
The Niagara waterfalls are among the largest and best-known waterfalls in the world. The waterfall consists of three parts: the Horseshoe Falls, the American Falls and Bridal Veil falls.
De Canadese kant is zonder twijfel de mooiste van de twee. De Canadese kant is beter bekend onder de naam Horseshoe watervallen.
Without doubt the Canadian side is the most beautiful of the two. The Canadian side is better known as the Horseshoe Falls.
Ze liggen op de grens tussen de VS en Canada tussen de gelijknamige steden Niagara Falls in de Amerikaanse staat New York en Niagara Falls in de Canadese provincie Ontario. De steden zijn verbonden door de Rainbow Bridge (zie hier de brug), een brug over de rivier de Niagara.
They lie on the border between the US and Canada between the cities of Niagara Falls in the US State of New York and Niagara Falls in the Canadian province of Ontario. The cities are connected by the Rainbow Bridge (see here the bridge), a bridge over the River Niagara.




De maid of the mist (zie hier de boot) maakt een boottocht op de Niagara watervallen. Deze tour is echt een aanrader. Je kunt vanaf de boot de watervallen van dichtbij aanschouwen. Als je dicht bij de watervallen bent verbaas je je over de kracht van de watervallen . Het is zeer indrukwekkend.
The maid of the mist (see here the boat) makes a boat trip on the Niagara waterfalls. This tour is truly an attraction. You can see the waterfalls close from the boat. If you are close to the waterfalls you will be surprised about the power of the waterfalls. It is very impressive.
Het water dat de Niagara watervallen passeert, wordt gebruikt voor de opwekking van electriciteit.

The water that passes Niagara Falls, is used to generate electricity.




De hotel zone in Niagara Falls.
The hotel zone of Niagara Falls.




Niagara Falls, en met name de Canadese kant is leuker maar ook veel te toeristisch.

Niagara Falls, and in particular the Canadian side is more fun but far too touristy.




Het stadje Niagara Falls is een straat met soeveniers en kermis attracties.

The town of Niagara Falls is a street with souvenirs and carnival rides.




Voor kinderen zijn de Niagara watervallen een ware themapark met ultra hoge gebouwen (Skylon Tower), water parken, Ferris wheels en kindvriendelijke restaurants (Clifton Hill), de bekende Butterfly Conservatorium en de aquarium Marineland.

For children, Niagara Falls are a veritable theme park with ultra tall buildings (Skylon Tower), water parks inside hotels, Ferris wheels and kid-friendly restaurants (Clifton Hill), the Butterfly Conservatory and Marineland aquarium.

MK